Bringing together the best minds in Cybersecurity
Waylon Krush has 20+ years experience working on various projects in the management, strategy, design, architecture, collection, exploitation, monitoring, and training of telecommunications, networks, systems, and data. Waylon has also played an active role in the development of cybersecurity regulatory frameworks, including National Institute of Standards and Technology (NIST) Special Publications (SP) 800-53A.
CISSP, CISA, CAP, NSA/CNSS 4011/4012/4015, CEIA, CECM, CERP
Executive Director, Cyber Workforce Development
Doug brings 25 years of organizational leadership experience, with 14 of those years in IT and cybersecurity leadership. A former Army senior officer, he specializes in helping cybersecurity leaders build and refine cybersecurity organizations that operate at peak performance and adapt to the ever-changing cybersecurity landscape.
Executive Director, Cyber Workforce Certifications
Ms. Cordle is an accomplished, energetic cybersecurity professional committed to developing and maintaining a rigorous, consistent approach to issuing trusted cyber certifications accredited by the ANSI National Accreditation Board (ANAB); a benchmark for personnel certification bodies, respected as the global standard of excellence in professional certifications. Her drive and focus always target innovation and making the next move count.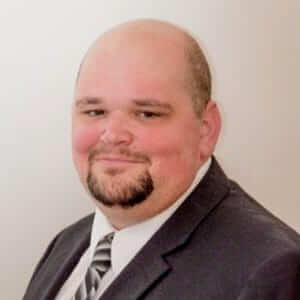 Director of Training and Development
Nick Trudics is a training and development leader with over 12 years of progressive experience leading the design, development and execution of learning strategies and the professionals who execute these strategies. He is skilled in leading professional teams to excel and achieving performance improvement by aligning training goals to business needs in dynamic environments.
Lean Six Sigma Certified (Green Belt), CERP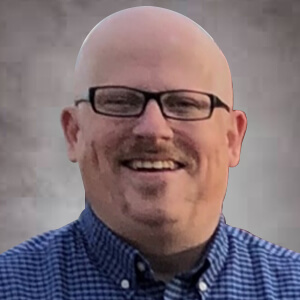 Deputy Director, Training & Development
Dr. John Whitworth is a lifelong educational leader and learner who has been working in the field for over 15 years in a variety of positions. John has completed several graduate degree training programs, including a Doctorate of Education (Ed.D.) in Curriculum and Instruction, a Specialist (Ed.S.) in Teaching and Learning, and a Masters of Education (M.Ed.) in Educational Technology and Instructional Design.
Deputy Director, Certifications
Ms. Andrews has a history of developing the strength of Lunarline's cybersecurity workforce by recruiting the best of the best with her award-winning Talent Acquisition team. She understands what matters to those committed to a career in the cyber profession. As the Deputy Director of Certifications, she has a proven track record for working alongside cyber professionals to deliver the best opportunities for their growth and recognition in evolving cyber careers.